...bla bla bla... since 1972... bla bla... CAN-I ... bla ... paperless ... bla ... check out mobile apps ... bla ... feedback link ... bla
Eco is now available as native apps for iPhone and Android. Click here or search for "Eco Mobile" in the AppStore or Android Marketplace.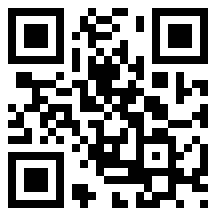 Fair shares – the basics
…
Close the gap: shift investments
…
Domestic preparations for dirty oil prevention
…
ADP: Get the Job Done
Last night, negotiators completed comments on the second version of the ADP co-chairs' proposed decision text and draft conclusions. The co-chairs did a skillful job of focusing the discussion on paragraph-by-paragraph textual comments, with only the occasional excursion  into recitation of well-known talking points.
It's clear there are still sharp differences amongst Parties on several issues. The co-chairs' task now is to capture compromises in the new version of …
Finance COP – or Finance Flop?
Those who expected high-level guidance from the eagerly expected ministerial finance dialogue certainly did not get it.
There were a few notable exceptions: Adaptation Fund pledges, a few constructive interventions, and some stark reminders of what is at stake. But on the whole, it was a dull string of speeches devoid of content, much less actual offers of finance.
Yesterday, negotiators were stuck over the Green Climate Fund and whether …
Progressing the Adaptation Agenda
Negotiators made progress here in Warsaw on various adaptation issues. We have a decision on the next phase of the Nairobi Work Programme. Negotiators also worked hard on expanding the National Adaptation Plan process through technical and financial support.
It's also good that the work of the Adaptation Committee was acknowledged, and we expect that enough resources will be provided to implement the 2014 work plan. But perhaps the next …
Technology: A Good News Story
Yesterday UNEP Executive Director Achim Steiner declared with much relish that the Climate Technology Centre and Network (CTCN) will begin to accept requests from developing countries for support for technology transfer on December 9. The full operationalization of the Technology Mechanism now emerges as the good news story of COP 19.
But the question arises: does the submission of requests from developing countries make the Technology Mechanism truly fully operational? …
Dear Japan:
Hello and welcome, Mr. Japanese Minister!
We would like to introduce ourselves, as we did not have a chance to meet you here in Warsaw.
We have met the Japanese ministers at every Conference of the Parties since COP 2, held in 1996. We are wondering why the honorable Minister of Japan did not have the time to meet us in civil society this time around, and explain Japan's new …
Dear New Zealand:
We are hearing that the climate change minister feels a bit neglected. COP 19 is nearly over and not even one NZ fossil! Usually by now you could expect at least two or three. Quite frankly, it's because no one could be bothered.
As the Minister is fond of pointing out, New Zealand is only a teeny tiny part of the world's emissions. And so is NZ's ambition. The 5% …
Fossil of the Day – Nov 21
The First Place Fossil goes to India for continuing to be a spoiler on equity at the ADP sessions. The previous fossil to India was for their push to get the only mention of equity in the text to be deleted. At yesterday's late night ADP session, India once again spoke against equity opposing South Africa's proposal on the Equity Reference Framework and wanting to cancel the workshop on equity …